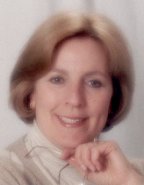 Gayle Holten
Nurturing Connections
Gayle Holten has been teaching, training, writing and sharing the philosophy and skills of the Nurturing Parenting Programs for adults, children and adolescents since 1988.
In 1990 she received the recognition of Dr. Stephen Bavolek, principal author of the programs, as a National Trainer/Consultant. Since 1990, Gayle has provided hundreds of workshops throughout the country, both as a co-trainer with Dr. Bavolek and independently.
In 1997, Gayle founded the training and consulting service, Nurturing Connections, based on her mission and vision to provide parents and professionals with a connection to the philosophy and skills of nurturing. She accomplishes this through her trainings, workshops, teaching, and writing.
Gayle provided editorial assistance for the Nurturing Touch Parenting Series for Young Children (video), The Nurturing Parenting Program for Parents and Their Infants, Toddlers, and Preschoolers, the Spanking: What to Do Instead video series, and the Nurturing Program for Parents and Adolescents.
1991, Gayle began writing a weekly column for the Kentucky Post, focusing on Parenting and family. Nearly ten years later, Gayle's column can still be read each Friday on the editorial page or on the Kentucky Post's website at www.kypost.com.
Since March 2001, listeners of Cincinnati's soft rock radio station, WRM98, can call in once a month to the morning show for parenting information from Gayle.
"Gayle is a highly regarded professional and a valued colleague in her dedication to nurturing parenting. I'm certain you'll find her workshops rewarding."

- Stephen J. Bavolek, Ph.D, Principal Author,
The Nurturing Parenting Programs
"Gayle, I just wanted to take a second to thank you for the training last week in Tucson. I must say that before we started I was wondering what we could talk about for three days but after we started I can see how it could have been five days. Thank you for sharing your true self with us, what you taught us is and will be very helpful both at home and work. Thanks again and I'm sure you will be hearing from us when we get started."
- Steve, Facilitator Training Participant
#44 Gayle Holten
Morningview, Kentucky
(859) 801-3311
nurturingconnect@insightbb.com