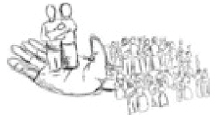 Location
Fort Wayne, Indiana

Director
Amy Tilbury
260.484.6836
info@woven28cg.com

Contact
260.484.6836
WOVEN dba
Family Nurturing Center of
Northern Indiana
www.woveninchrist.com



WOVEN (WOMEN OF VIRTUE EMBRACING & NURTURING)

Mission Statement
WE ARE COMMITED TO bringing hope and God's Love to families who are struggling with OUR well defined family programs and trainings, it is our desire that families learn and use safe, appropriate relationship and parenting skills ultimately creating less maltreatment towards their children, their spouse and and their own relationships as a whole. Once WOVEN together, there is no unraveling.
Vision
Nurturing individuals and families through educational and supportive programs-creating restoration and hope. Licensed as the only Family Nurturing Center in Indiana, 7th in the nation, WOVEN is partnering with NURTURING PARENT PROGRAMS of Ashville, North Carolina and STEWARDS OF CHILDREN in bringing these nationally recognized curriculums to God's hurting families.
Purpose
Serving families or all types, supporting them through challenges, sharing life skills, and strengthening with the power of Christ
Our Motto
It's about Families learning, loving and living together as God intended.

Our Values as God Intended:
We are committed to embracing and building relationships

We have the opportunity to show others the Love of Christ

We operate with integrity and treat those we serve with respect

We recognize the value and worth of every Human Being

We adhere to Biblical Truths and Teachings
WOVEN is committed to equal opportunity and nondiscrimination in all programs and services and does not discriminate on the basis of sex, race, religion, color, national origin, age, ability, or socio-economical status.