Articles
-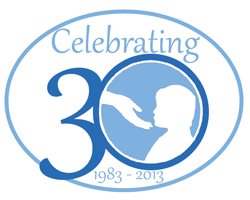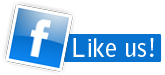 SPOTLIGHT: It's All About Being a Teen
A dynamic interactive curriculum designed to increase positive self-worth, personal empowerment, self-discipline, empathy, healthy attachments, and resilient-protective behaviors.
Developed from the Evidence Based Nurturing Programs, It's All About Being a Teen is a 99 lesson, competency based curriculum that empowers professionals with the tools to help teens sort out and master the complexities and challenges of adolescence.
5/1/2013
-

Family-focused programs
that involve parents, grandparents, children, teens and other extended participants, when appropriate; current research indicates family based programs provide the most robust results and have the greatest impact on changing family dynamics.
Evidence-based programs
recognized by the National Registry for Evidence-Based Programs and Practices (NREPP), the Substance Abuse and Mental Health Services Administration (SAMHSA), Center for Substance Abuse (CSAP); the Office of Juvenile Justice and Delinquency Prevention (OJJDP): and the Child Abuse Prevention Pro...
Read More »
4/4/2013
-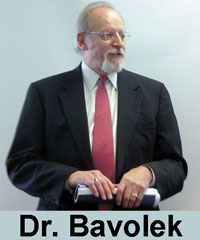 The Nurturing Community Coalition started in August 2012 with a small group of Southwestern Oregon Community College parenting educators & K-12 school administrators committed to the idea of spreading Dr. Stephen Bavolek's Nurturing Parenting principles on the South Coast.
Since then, the principles have been taught to Coos Bay teachers & the groundwork for wider implementation has been laid at a series of community meetings.
2/26/2013
-


Creating a Worldwide Culture of Nurturing


Stephen J. Bavolek, Ph.D. is a recognized leader in the fields of child abuse and neglect treatment and prevention, parenting education and developing programs for teaching nurturing skills to school-age children.

Dr. Bavolek conducts workshops worldwide, appears on radio and television talk show programs, publishes numerous books and articles. He is Founder and President of Family Development Resources, Inc. and Executive Director of the Family Nurturing Centers, International.


1/15/2013
-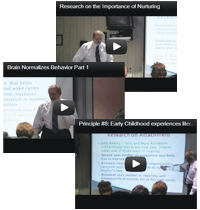 View the Nurturing Training Online Video
The Nurturing Program Training Online Video shows a three day training on the Nurturing Program that Dr. Bavolek conducted in Craven County, North Carolina, February 7 - 9, 2012.
The training will assist viewers in understanding the development, philosophy and key principles of the Nurturing Parenting Programs.
The purpose of the Nurturing Training Online Video is to be a resource to you and your staff in learning how to utilize the assessments and programs published by Family Development Resources, a leader in the prevention... Read More »
11/30/2012
-
Laurie Potts, director of SWOCC's early childhood education department, described various entities that work to improve the lot of children: parents, K-12 educators, colleges, government agencies, tribes, medical professionals, even businesses.
But she characterized them as working in "silos" without coordination. She'd like the Coos Nurturing Community Coalition to be a network of champions for the implementation of Bavolek's principles in all these areas.
Coos Bay Superintendent Dawn Granger sai...
Read More »
9/26/2012
-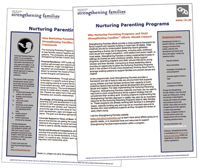 This document highlights why the Nurturing Parenting Programs (NPP) and State Strengthening Families™ Efforts Should Connect and how the NPPs link to the Strengthening Families Protective Factors Framework.
8/27/2012
-
The Nurturing Parenting Programs meet and exceed the Six Protective Factors identified by the government for the prevention and treatment of Child Abuse and Neglect.
Nurturing Parenting Programs are Building Protective Factors in Families (PDF - 1.5 MB)
along with
Nurturing Parenting Programs Comprehensive Review
(PDF - 620 KB) provide you with additional information for grant applications.
Feel free to make copies for dis...
Read More »
6/27/2012
-
Our current program has been expanded to include parenting children with special needs (developmental delays; neurological, developmental, and behavioral disorders; and learning disabilities). The goal of the program is to create a foundation of cooperation that will carry families through challenging times and create opportunities for growth.
The Nurturing Program for Parents and Their Children with Special Needs and Health Challenges is designed to help parents and their children with chronic or life threatening medical conditions, developmental delays, life-altering disorders a...
Read More »
3/30/2012
-
Developed, implemented and validated throughout the state of Louisiana, this evidence-based program provides intense group and individual parent sessions to families receiving services from child welfare.
Parents attend 16 group sessions each lasting 2 1/2 hours. Families can also receive individual parent sessions between the group sessions to ensure the knowledge and skills presented in the group sessions are being implemented in home. Children attend separate group sessions that meet concurrently with the parents. Children learn nurturing through games, fun interactive activi...
Read More »
1 - 10 Results