Over 30 Years of Research, Validation and Evidence
11/17/2015
-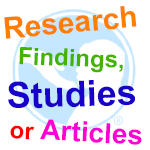 Do you have Research Findings, Studies or Articles pertaining to the Nurturing Parenting Programs?
Please send them here: FDR@NurturingParenting.com
Nurturing Parenting Programs have over 30 years of effectiveness. Numerous Research Findings, Studies and Articles are available here. Family Development Resources has been providing cost-effective, validated approaches to help treat and prevent child abuse and neglect for over 30 years.
Families learn new attitudes and skills that reduce dysfunction in families, with follow-up studies indicating low rates of recidivism. The Nurturing Programs have and will continue to make a significant contribution to the overall health and functioning of families.